Comprehensive Viagra Side Effects Aide
David Shpecel
Viagra Side Effects (Sildenafil Citrate): Mechanism to Action, Known Side Effects, Frequency of Side Effects, Comprehensive Online Aide, Overdose, Contraindications, Precautions, Drug and Food Interaction, Healthy diet, Emergency Cases, Allergic Reactions, Exercises, Healthy Sexual Life
Side effects of Viagra
Side-effects of Viagra are very similar to those of other medications with PDE5 inhibitors used in erectile dysfunction treatment.  Viagra side effects are very mild in general. It is estimated only 2 percent of people taking Viagra quit because of the side effects. Most users do not experience any side effects whatsoever. Most advertisements for erectile dysfunction treatment that you see on television or on internet have a very long list of side effects. This is because, according to regulations, the manufacturers of medications are forced to list every side effect that has ever been reported.
This way the hearing loss was included in the list of Viagra side effects as late as 2007, when one such incident happened, and FDA (The U.S. Food and Drug Administration) had to check all the reports, and found several instances of hearing loss in men who took Viagra, Levitra, or Cialis. The FDA then forced all the manufacturers of these pills to put a label with this side effect.
 Occasionally, some of those side effects may happen, and often they do not have anything to do with the particular drug, and may just happen while the users were taking it and for a totally different reason. Whatever side effect of Viagra may occur to you, or you suspect this is the side effect of Viagra, discuss it with your physician.
How does Viagra work and what are its effects?
First, let's talk about effects of Viagra. Viagra is prescribed to deal with erectile dysfunction in men. Viagra has sildenafil as its active component, a chemical, which works as a PDE5 inhibitor, eventually supplying the blood flow to the penis. When there is a proper blood flow to the genitalia, it is easy to have and to maintain an erection.
For how long the effects of Viagra last?
The effects of Viagra would last for approximately 4 hours. The exact time depends on many factors, and, sometimes, Viagra doesn't work at all, which is observed when, for example, a man takes Viagra for the first time. However, upon a couple of more consequent takings, the effects will show. The percent of men unaffected by Viagra at all is extremely low.
The most common side effects
The most common ones are fairly mild.
These include:
This is the most common side effect. No worries, the headache is usually not severe and would last only several minutes. Take a light painkiller, like paracetamol or similar, should you experience this side effect.
When your stomach is upset. This, if happens, usually passes in a few minutes.
Flushing in the face. This is also a quick passing side effect.
It is recommended, however, not to operate any machinery (to drive car, for example) upon taking a Viagra pill.
Rare side effects include:
Temporary loss of hearing (sometimes accompanied by the vertigo effect, a feeling of dizziness, "ringing in the ear"). This happens usually in only one ear, and in most cases it doesn't last for a long time.
Temporary loss of vision or disturbance of vision. In extreme cases, it may lead to an eye ailment known as non-arthritic anterior ischemic optic neuropathy. This can include blue tinge, or blurriness. This can last, however, only for several minutes. Should you experience visual disturbances that last for more than one hour upon taking the pill, we recommend you to seek medical attention.
Extremely rare side effects:
This is a condition, when you cannot get rid of an erection. The effects of Viagra last for around four hours, and, after that, the erection usually subsides. If it doesn't, this is the medical condition called priapism, which can result to the serious damage to one's penis. We recommend you to call an emergency immediately.
Passing out.
Irregular heartbeat.
Epileptic seizures.
Loss of blood supply to the brain, and other serious problems with blood pressure. Viagra is targeting the blood pressure specifically in the genitalia region of the body, so there is no worry your overall blood pressure may be altered seriously.
Increase of invasiveness of melanoma cells. While Viagra works as increasing nitric dioxide production in the human organism, this may potentially increase cancer risk.
Even though these sound like it is very dangerous and troublesome, they are very rarely observed, and the reports on these are coming from elderly men of 65 years old, and up. When these reports started to appear, the FBA put a black box warning on these side effects, and since then they apply to all the Viagra pills.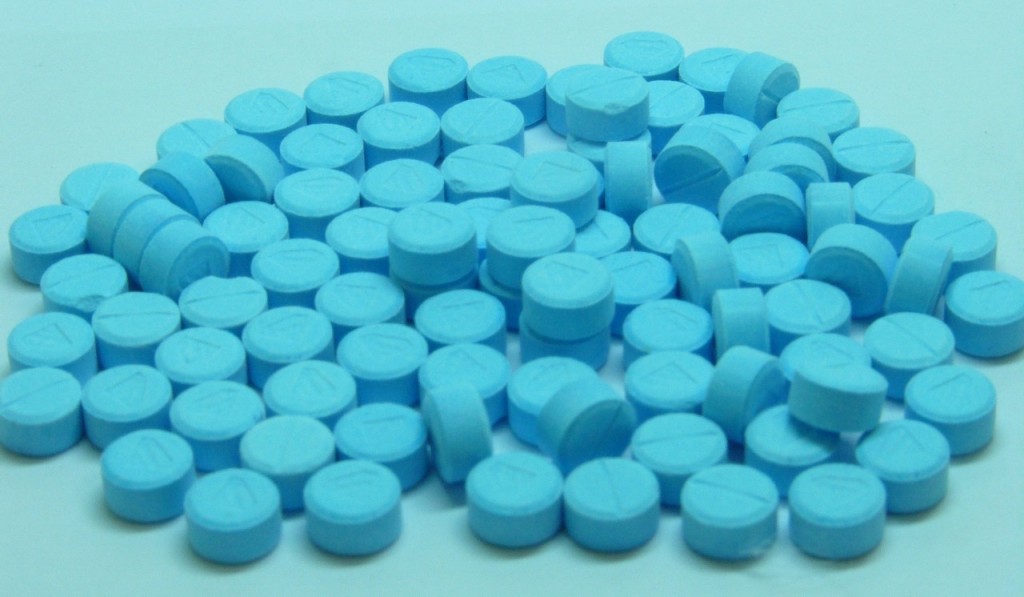 Allergic reactions to Viagra
Allergic reactions almost never happen to men who take Viagra, but one should be aware of these. You should avoid taking Viagra, if you know that you are allergic to the components of Viagra according to your medical history.
The symptoms of allergic reactions include (sometimes in combination):
Breathing is difficult;
Dizziness;
Face, throat, or mouth swelling;
Seek medical advice immediately should you notice any allergic reactions upon taking Viagra.
Drug Combination
If you are taking nitrates or alpha-blockers (for example for chest pain because of angina or troubles with coronary artery,) medical specialists recommend to refrain from using Viagra, Cialis, Levitra, and other medications with the similar mechanism of action (PDE5 inhibitors). This is because the dilation of your blood vessels becomes uncontrolled when Viagra is combined with nitrates or alpha blockers.
How to minimize the risk of side effects of Viagra?
There are some simple measures that can help you to minimize possible side effects of Viagra:
Restrain your alcohol consumption. Excessive alcohol consumption may not only produce side effects, but potentially can eliminate the action of Viagra components.
Be careful with recreational medications. Recreational medications often contain nitrates, which are counter indicated for Viagra users.
Consider taking lower doses. Viagra is a powerful drug, and even a small amount of it can bring you the desired effect, while minimizing the risk of side effects. Consult a medical specialist on the appropriate dosage for you.
Consider taking Viagra pill with a small amount of food. While in the directions you will always see that Viagra is to be taken on an empty stomach, a small amount of food can actually reduce side effects. Avoid food rich in fats, as these make the absorption of Viagra ingredients harder. Find your proper balance experimenting with a small amount of lower fats contained food.
Check carefully your medications. Prescribed medications could potentially be a bad company to a Viagra pill. Such medications as targeting cardio vascular problems (for heart related diseases,) nitrates-contained medications designed to deal with kidney or liver ailments, could be potentially dangerous when taken with Viagra. Consult your medical specialist with the list of the current medications you are prescribed.
Never take more Viagra that you have been prescribed with. If you think that the dosage is not enough for you for some reasons, do not jump to higher dosage immediately. Consult your doctor with the matter, as higher dosage may potentially lead to undesired effects.
What you must tell to your doctor if you are about to take Viagra?
The following is the information that you absolutely must tell your doctor or medical adviser if you are about take prescribed or non-prescribed Viagra.
Should you have any of the following in your medical history, tell that to your doctor immediately.
Any heart related diseases, such as heart attacks, angina, any strokes, abnormal heartbeat. Also, if you had a surgical operation on your heart within one year;
If you have hypertension;
If you have abnormal blood pressure;
If your penis is deformed;
If you ever experienced an erection that would last unusually long time (exceeds four hours);
If you have blood diseases, such as myeloma or leukemia;
If you have severe eye diseases or ever experienced loss of vision;
If you ever experienced loss of hearing;
If you have stomach ulcers or frequently experience upset stomach;
If you have kidney or liver problems;
If you have problems connected with bleeding
Consult your doctor should you have any other serious diseases as they may potentially lead to complications upon taking a Viagra pill.
Please, contact with us, if you need to have consultation www.australianhealthmall.com/contacts
How your overall sexual performance can benefit from a healthy lifestyle?
Even though the following recommendations do not alter the effects of Viagra, they can help you to have a healthier sexual life. As a matter of fact, it is hard to separate your overall health and your sexual health.
If you are sure that you do not have psychological complications, and your sexual desire is persistent yet your libido is low, make sure you follow simple advices:
Take care of your diet. Reduce grains and sugar consumption, especially fructose. Sugars in your blood affect your sexual hormones in a negative way. Come up with a healthy diet that will make your insulin levels normal. This alone will make sexual life healthier.
Take care of Vitamin D. You need to make sure you have a proper vitamin D supply. Normal levels of Vitamin D result in creating in your organism Vitamin D sulfate, which is responsible for preventing untimely arterial plaque that is directly connected to erectile dysfunction. The good news is, Vitamin D is supplied by the sun. If you are not sure if you have normal levels of this vital ingredient in your systems, consult your doctor and ask to prescribe you with Vitamin D which can be obtained in a variety of forms.
Make sure to exercise regularly. Regular physical exercises supply your organism with a vital hormone known as growth hormone (HGH).
Quit smoking and do not consume excessive amounts of alcohol.
Take care of your sleep. Your sleep needs to be restorative; otherwise it is just a waste of time.
Consume choline-contained and Vitamin B5-contained foods or supplements. These provide you with a neurotransmitter known as acetylcholine, which is responsible for triggering sexual messaging in men and women. If you have a deficit of acetylcholine, your overall sexual levels reduce. You can increase your acetylcholine levels while taking choline supplements (around 1,000-3,000 mg) and vitamin B5 (around 500-1,500 mg).
Always keep your medical history on You
It is very important to tell all of your doctors and medical consultants your entire medication history to avoid complications. Do not leave anything out. We recommend you to write down your whole medical history in a special short form of report and keep a copy of it on you in your car. If you go to a doctor, take it with you. If you happen to be visiting emergency department, always say that you are on Viagra, or nitrates, or alpha-blockers, in order to avoid serious complications.