Erection Disorders: Erectile Dysfunction – What to do?
David Shpecel
Nearly 1 in 3 men after 40 years experience erection problems from time to time, and this affects nearly 1 in 2 men after 60 years. Effective treatments can help these men with erectile dysfunction, but it is essential to treat the medical cause beforehand (high blood pressure, diabetes for example…).
Erection troubles: what is it?
During an erection, the penis becomes rigid because it fills with blood. Indeed, under the effect of stimulation, the muscles of the base of the penis relax and let the blood enter what is called the cavernous body: these are two cylinders that run the entire length of the penis. These cavernous bodies are formed of a flexible but very resistant shell allowing them to recover and become very rigid: it is the erection.
But unfortunately, many causes can stop this mechanism. This is called erectile dysfunction, the definition of which is a lasting decrease in the quality of erections, that is to say, an inability to obtain or maintain an erection sufficient to have a satisfactory sexual relationship. However, even in cases of erectile dysfunction, it is possible to feel desire, have an orgasm and ejaculate.
We talk about erection problems only:
When erection problems last for more than 3 months.
When they repeat each sex.
Indeed, we must differentiate these disorders from a possible temporary failure: this phenomenon is quite commonplace, it should not be considered a disorder.
Erection problems can occur at any age, but they are much more common from 50 years old. Several million men suffer from erection problems with 1 to 9% of people affected between 18 and 39 years, up to 30% from 40 to 59 years, 40% from 60 to 69 years and 50 to 75% of people over 70 years old. The occurrence of erectile dysfunction is also more common among smokers, people who drink alcohol and / or overweight people.
The management of these disorders is very insufficient. While it may be intimidating to discuss this issue during a consultation, physicians are used to discussing this subject, as erectile dysfunction is a very common reason for consultation.
What is the difference between erectile dysfunction, priapism and premature ejaculation?
Priapism is not an erection disorder: it is a painful erection that lasts for more than two hours and occurs outside of any sexual stimulation and does not result in ejaculation. Premature ejaculation is a sperm emission occurring at the very beginning of penetration, or even before it. Like erectile dysfunction, these dysfunctions are considered to disturb the sex life.
To better understand the causes of erectile dysfunction, remember that erection takes place in several stages and depends on several parameters:
Sexual arousal related to the psychological state and hormonal mechanisms that influence the libido.
Sexual desire: Stimulation is transmitted from the brain to the penis via the nervous system.
The influx of blood into the penis if the nervous system and blood work well which allows the erection.
The erection can also be spontaneous (without any stimulation) when it occurs at night, in connection with paradoxical sleep cycles or in the morning when waking up.
Erectile dysfunction: what are the causes?
It is often very difficult to determine a single cause of erectile dysfunction because there are usually three main causes:
A physical affection.
Psychological problems.
Taking certain medications.
Physical factors
Some of the main physical factors that cause erectile dysfunction include:
Abnormalities involving blood vessels caused by high blood pressure (40% of erectile dysfunction), diabetes, high cholesterol levels and tobacco.
The atheroma plaques that deposit on the walls of the arteries irrigating the penis can cause narrowing of the arteries and then prevent the blood from circulating properly to achieve a real erection.
Overweight and obesity.
Abnormalities related to the nervous system (and thus the proper functioning) of nerves such as: Alcoholism, Parkinson's disease, multiple sclerosis, epilepsy, stroke or spinal cord injury.
Kidney failure: 40% of men with kidney failure have erectile dysfunction.
Hormonal abnormalities: Too low male hormone levels.
Secondary abnormalities related to traumatic causes: Fracture of the pelvis associated with trauma of the urethra, spinal cord injuries but also perineal microtrauma, particularly among professional cyclists, are all reasons for a dysfunction.
These disorders of erection having a physical origin concern especially men over 50 years. These dysfunctions are generally progressive onset over several years and not suddenly.
In this Australian Pharmacy guide https://www.australianhealthmall.com/erectile-dysfunction, you can find all the useful information about Impotence – its kinds, symptoms, and the best methods of treatment of this pathology. Here, you can also find the list of drugs that help you treat the condition and order them online directly on the website. If you have any symptoms of the disease, be sure to consult a doctor first to choose the best treatment.
Surgery related to prostate cancer?
Prostate cancer is the most diagnosed cancer in men and the most commonly performed procedure. Total prostatectomy usually results in a (temporary) disappearance of erections. Surgeons very often perform a large ablation to avoid leaving cancerous tissue and as the erector nerves are very close to the prostate, they are often damaged. When possible, these nerves are left in place, which allows finding erections in less than 1 year but in general, it is not uncommon for it to take two years to find an erection quality satisfactory.
Other surgeries?
Bladder surgery, rectal surgery and abdominal vascular surgery are also usually causes of erectile dysfunction.
Tobacco, alcohol, drugs?
Most men with erectile dysfunction are or have been smokers. Indeed, smoking aggravates hypertension and deposition of atheroma plaques, while promoting venous leakage, that is to say, an inability of the veins of the penis to retain blood.
Alcohol, although it can initially be used as a disinhibitor, has a very harmful effect on the control of erection since it is responsible for a drop in testosterone. The same effect is noted for drugs, especially for cannabis.
Psychological problems
The psychological problems are rather found in the men under 40 years and they generally occur brutally unlike the physical problems but they can be associated with them and thus increase even more erectile dysfunction.
These psychological problems include:
Stress and anxiety.
The fear of not being successful, to disappoint his partner.
The social and media pressure is strong, imposing on men (as on women !!) to be effective in all areas and especially in that of sexuality: it is the main psychological cause of erectile dysfunction.
The Depression.
Relationship problems: great timidity, inhibition.
A complicated sexual identity and / or repressed homosexuality.
Difficulties encountered in previous relationships and / or history of trauma or sexual violence
The decline of desire one of the two partners in a worn couple that "does not work anymore".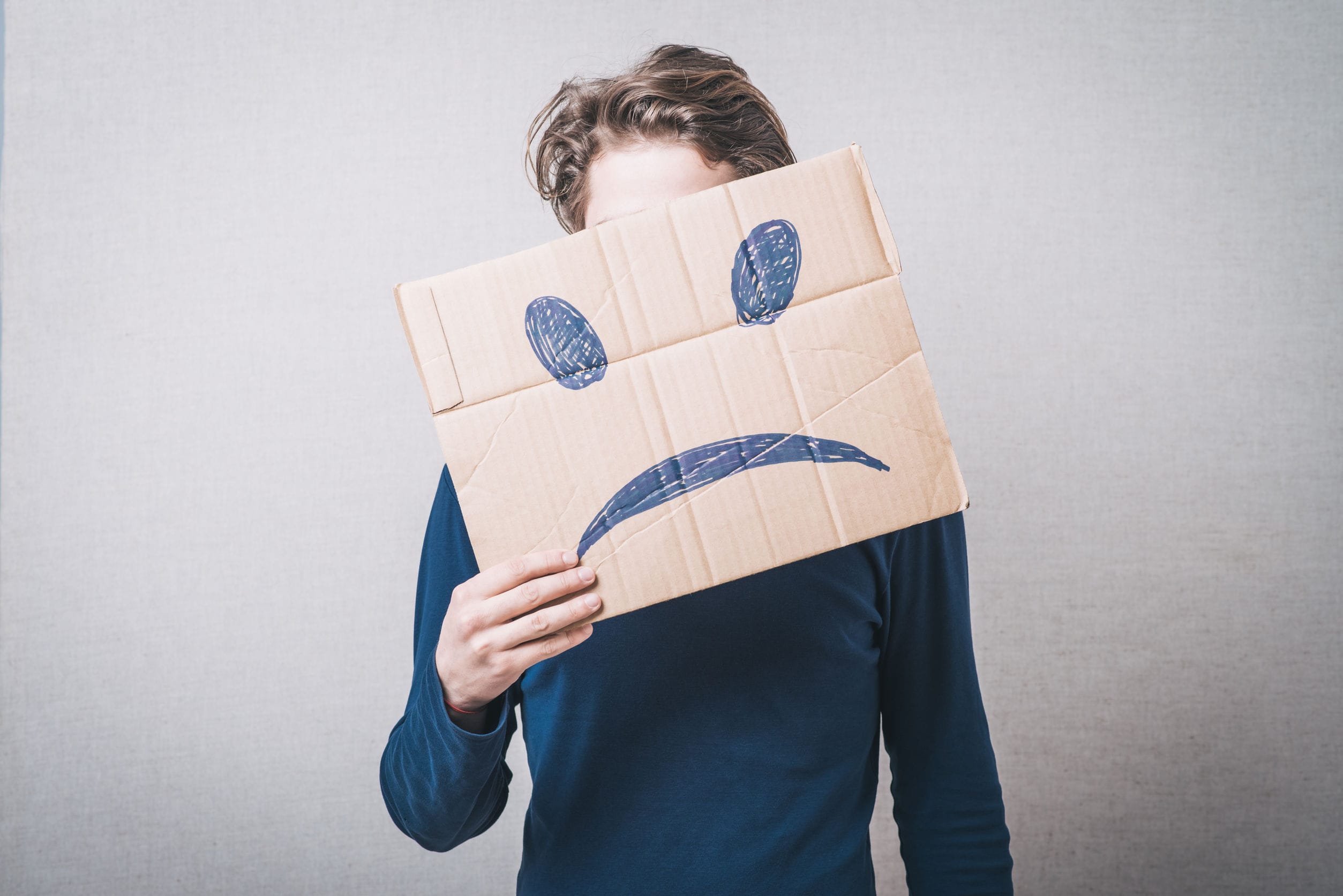 How to determine the origin of erectile dysfunction:
If no erection is possible or the loss of erections has been progressive, the disorders are probably related to a physical condition.
When erections still occur spontaneously at night, in the morning or during masturbation, the problems are often of psychological origin.
Drug causes
A number of drugs are known to cause erectile dysfunction including drugs prescribed as part of the treatment:
Hypertension,
Anxiety,
Diabetes,
Epileptic seizures,
Gastric ulcers.
Finally, make the difference between treating pathology and the need to have a satisfying sex life.
Symptoms
Erectile dysfunction may be minimal, episodic or persist for several months. Erectile dysfunction may manifest as an inability to get an erection, an inability to enter the partner, difficulty in maintaining a rigid and stable erection during intercourse with, for some men or a rapid interruption of erection after penetrating his partner and failing to ejaculate.
It is important not to confuse erectile dysfunction and lack of desire. In the case of erectile dysfunction, the subject experiences a sexual desire that he can not satisfy because of a lack of erection. Most of the time, this problem is a factor of shame in the person who suffers it. It is therefore important to promote dialogue with the couple or with a health specialist in order to play down the situation. Erectile dysfunction can be more or less serious depending on its frequency. If it is a question of some episodic disorder, other men suffer permanently.
Diagnostic
The HES is a tool to measure the rigidity and quality of an erection. It also makes it possible to evaluate the effectiveness of the medicinal treatment.
The score is then evaluated on a scale of 1 to 4:
Absence of erection;
The penis is rigid enough but does not allow penetration;
The penis is rigid and allows obtaining a penetration of average quality;
The rigidity of the penis is complete, meaning the absence of erectile dysfunction.
Treatment
It is essential to treat the medical cause beforehand (high blood pressure, diabetes for example…). Talking with his partner can sometimes help to unblock the situation. On the other hand, this one can succeed to reassure and convince his partner to consult. His presence is also often recommended during a consultation.
If erectile dysfunction continues for more than 3 months, do not wait and talk to your doctor. There are indeed effective medications that can treat erectile dysfunction. Be careful, however, because the management of erectile dysfunction should not be limited to the prescription of a drug. The consultation should allow addressing the psychological dimension posed by the sexual breakdown. Delivering only a drug without establishing a dialogue with the victim is likely to fail.
These medications prevent phophodiesterase, the protein responsible for erectile dysfunction from acting, by relaxing the smooth muscle of the cavernous body and increasing the blood supply, thus making an erection effective. Three molecules, vardenafil, tadalafil, and sildenafil, may be proposed. These drugs have no effect on sexual desire. It is therefore necessary to have sexual arousal to get the erection. The drug does not replace the desire and will not cause any erection if the man has no desire.
These medications can be taken at the same time as food, but it is advisable to avoid rich and well "watered" meals. It is also recommended not to use them more than once a day, and not to take this type of product less than 2 hours before traveling by car Before starting medication, the doctor should check that there is no cardio-vascular abnormality.
Levitra (Vardenafil)
Vardenafil (Levitra) should be taken between 25 minutes and 60 minutes before sexual intercourse, depending on the product. This compound has an action 25 minutes after its administration and acts for 4 to 5 hours.
Viagra (Sildenafil)
Sildenafil (Viagra), after consultation with the physician, should be taken 25 minutes and 60 minutes before intercourse according to the package leaflet. Viagra works 25 minutes after administration, for about 4 to 5 hours.
Cialis (Tadalafil)
Tadalafil (Cialis) can be taken more than 24 hours before intercourse, which provides nearly a day's effectiveness. Taking a tablet 24 hours before allows considering with less stress the future sexual intercourse. Side effects are mostly nausea, rhinitis, facial flushing, headache, hot flashes and vision problems.
Read an article about comparing a famous trio www.australianhealthmall.com/viagra-vs-cialis-vs-levitra.html
These drugs are formally contraindicated in patients who may take a nitrate derivative prescribed for the prevention of heart disease; this drug aggravates the hypotensive effect of these products and can be dangerous and cause a drop in blood pressure. These treatments are also not indicated for women or adolescents less than 18 years of age. Do not take a "poppers" euphoric substance that contains amyl nitrite and is widely used in night circles. Your doctor will explain other side effects, contraindications and interactions with other medicines.
Less known but effective medicines
VPXL
VPXL is 100% natural product with no known side effects that stimulate the natural growth of cells of a penile cavernous body by increasing its size. All growth is permanent.
Dosage and administration
The recommended dosage is 2 tablets once a day after the meal.
Precautions
Only prescription patients use VPXL. Patients with similar symptoms should not take VPXL.
Cons-indications
There are no contraindications for this medicine. Consult with your doctor about your condition.
Possible side effects
There are no known side effects.
Drug interaction
Tell your doctor or pharmacist about all prescription and nonprescription products and herbal products that you have used.
Missed dose
If you miss the dose of medication, take it as soon as you remember but do not take it if it's almost time to take your schedule. Do not take extra dose if you miss the dose.
Overdose
If you think you have exceeded the prescribed dose, seek emergency medical attention. There are no known overdose symptoms.
Retention
Store VPXL at room temperature between 20-25 C (68-77 F). Keep it dry out of light and moisture.
Black Cialis
Cialis Black is in the form of powerful pills used to treat erectile dysfunction in men. The pills are of strong and lasting action.
Dosage and administration
You should take Cialis Black by ingestion no more than once a day. Consult your doctor to determine the appropriate dosage.
Precautions
You should consult your doctor before taking Cialis Black if you have any health problems such as: vision problems, heart problems, high or low blood pressure, kidney or liver disease, allergic reaction to tadalafil, if you are pregnant, plan pregnancy or breastfeeding
Cons-indications
Do not take Cialis Black with nitrates and alpha-blockers. This could cause dizziness, weakness, or even a heart attack. Patients with lactose intolerance should avoid taking Cialis Black. Avoid taking grapefruit juice as it can create unwanted side effects.
Possible side effects
The most common side effects are back pain, dizziness, flushing, headache, indigestion, muscle aches, stuffy nose or runny nose. See your doctor immediately if you have any side effects such as: allergic reactions such as rashes, itching or hives, swelling of the face, lips or tongue, breathing problems, hearing changes, chest pain and cardiac arrhythmia.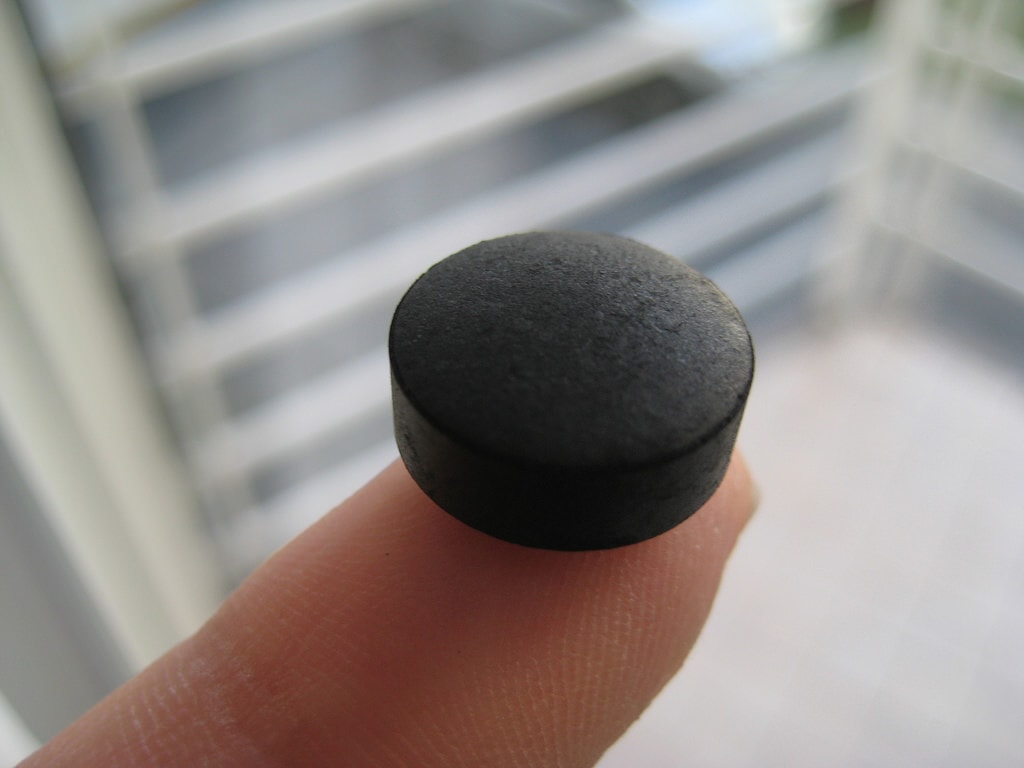 Silagra
The main component of Silagra is Sildenafil. Sildenafil affects the response to sexual stimulation. This medicine is used to treat erectile dysfunction (impotence) in men and for the treatment of pulmonary arterial hypertension. Sildenafil can also be used for other purposes.
Dosage and administration
The recommended dose is 50 mg. It is taken about 30 minutes to 1 hour before sexual activity. Sildenafil should not be taken more than once a day. A large meal may delay the onset of the effects of this medicine. Avoid eating grapefruit or drinking grapefruit juice while you are being treated with this medication
Precautions
Before taking Silagra, tell your doctor if you are allergic to Sildenafil; or if you have other allergies. Older people may be more sensitive to the possible side effects of the drug.
Cons-indications
Silagra is contraindicated in patients taking another medicine to treat impotence or using a nitrate drug. This medicine should not be used by women or children as well as by patients who have shown a hypersensitivity reaction to Sildenafil.
Possible side effects
Possible side effects include excessive tiredness, nausea or vomiting, yellowing of the eyes or skin, decreased appetite, diarrhea, flushing, etc. Many people using this medicine have no serious side effects. . Your doctor has prescribed this medication because there is more benefit than the risk of possible side effects for the patient. A very serious allergic reaction to this medicine is unlikely, but tell your doctor immediately if it occurs. Contact your doctor for more details.
Stendra
Stendra, or avanafil, is a powerful medicine used to treat erectile dysfunction in men of all ages. It is an inhibitor of phosphodiesterase, marketed and sold under the brand name Stendra in the USA.
Dosage and administration
The recommended dose of Stendra is a single 100 mg tablet before scheduled sexual activity. However, the dose may vary depending on the individual indications. However, the minimum effective dose is recommended. Patients should not take Stendra more than once a day.
Precautions
You should consult your doctor before using Stendra to treat your erectile dysfunction problems. The problems may be of another type, which makes the use of Stendra less effective than usual. You should talk to your doctor about your cardiovascular status and check for other medical conditions to prevent possible side effects and make the treatment as effective as possible.
Cons-indications
Stendra (avanafil) should not be taken with any kind of organic nitrates, an increased risk of hypotension. Nitrates can be taken at the earliest 12 hours after using Stendra. Any type of hypersensitivity to the drug makes the administration of Stendra impossible.
---
Related news: